Invoicing is a mandatory business operation as one needs to acknowledge an order and keep a record of the transactions. The online businesses frequently make mistakes in composing sales receipt after an order is placed. Transferring the details manually from an order file to an invoice is full of risks. The person performing the task can omit details by mistake or intentionally to forge the records. In return, you have to incur the loss.
To make the process transparent and error free, we suggest the installation of WooCommerce PDF Invoices and Packing Slip plugin. It generates an invoice and a packing slip as soon as a user completes an order. There is no need to copy shipping and billing details from a separate sheet or ask over a phone.
The plugin does it all automatically. It reduces the errors we commonly commit in entering a name, address, and figures. In the following tutorial, you can learn how to download, install and configure automatic PDF invoicing for your online business.
Step 1:  Download WooCommerce PDF Invoices extension.
Step 2: Sign into the admin panel of your website and navigate to the plugins section. Click 'Add New' to upload the files you have just downloaded and installed the plugin.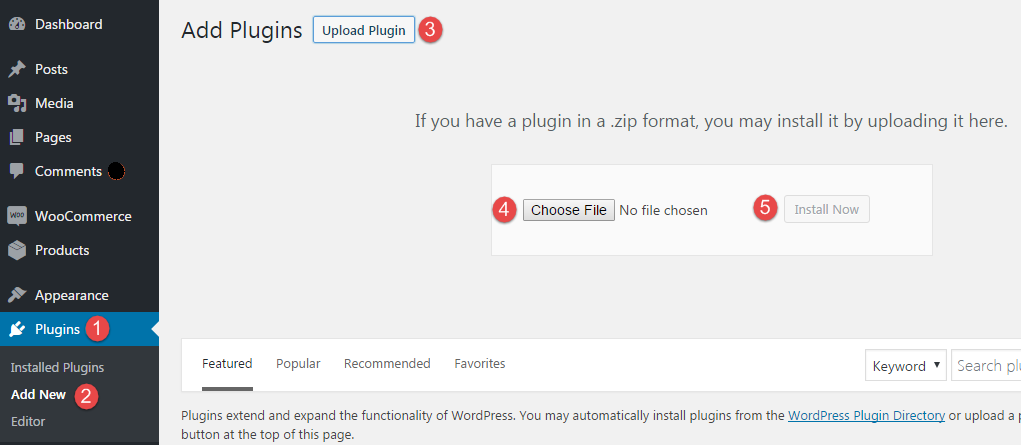 Step 3: Once the installation is complete, move to the 'Installed Plugins' section. The installed plugin will appear with the name 'WooCommerce PDF Invoices and Packing Slips Pro'. Click 'Activate' to add it to your online store.

Step 4: With activation, the plugin will appear under the head tab 'WooCommerce.' Click FME PDF Invoices to start customizing the PDF invoices. In the general tab, you can provide as much information about the company that you want to display on the invoice. It includes adding your company name, official email address, logo, watermark, phone and fax number, tax number, business ID, etc.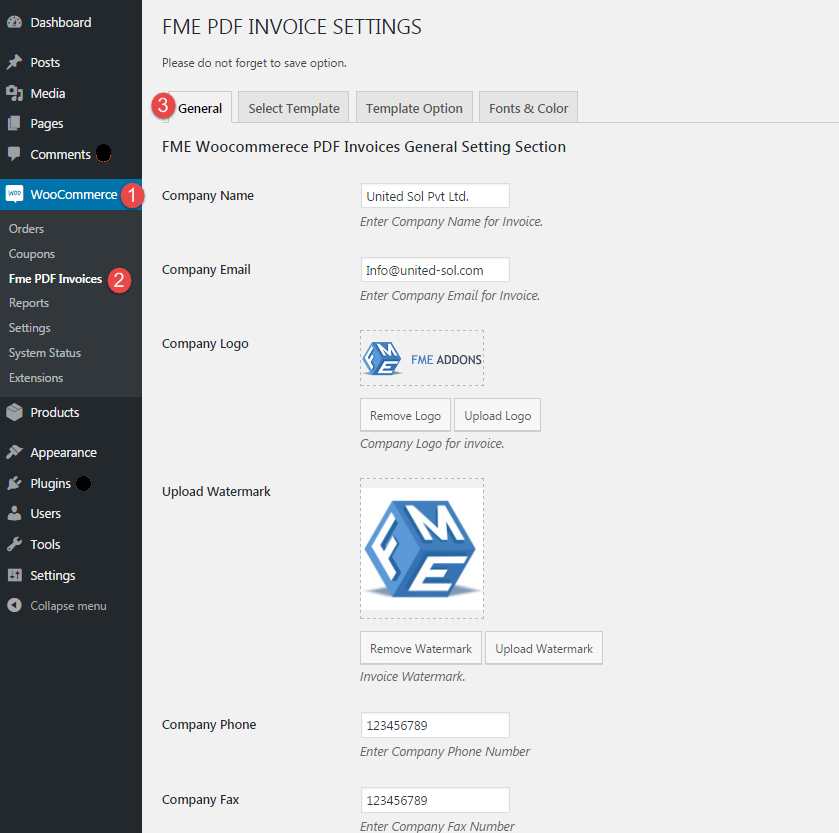 In addition to displaying business details, you can turn On/Off some options as well. For example, to display the tax amount on invoices, a subtotal row, or invoice numbering, etc.
You can also enable the view or download PDF invoice on order listing page, my account and order edit page. Email notifications can also be enabled to auto-dispatch PDF invoices to customers and admin of the website.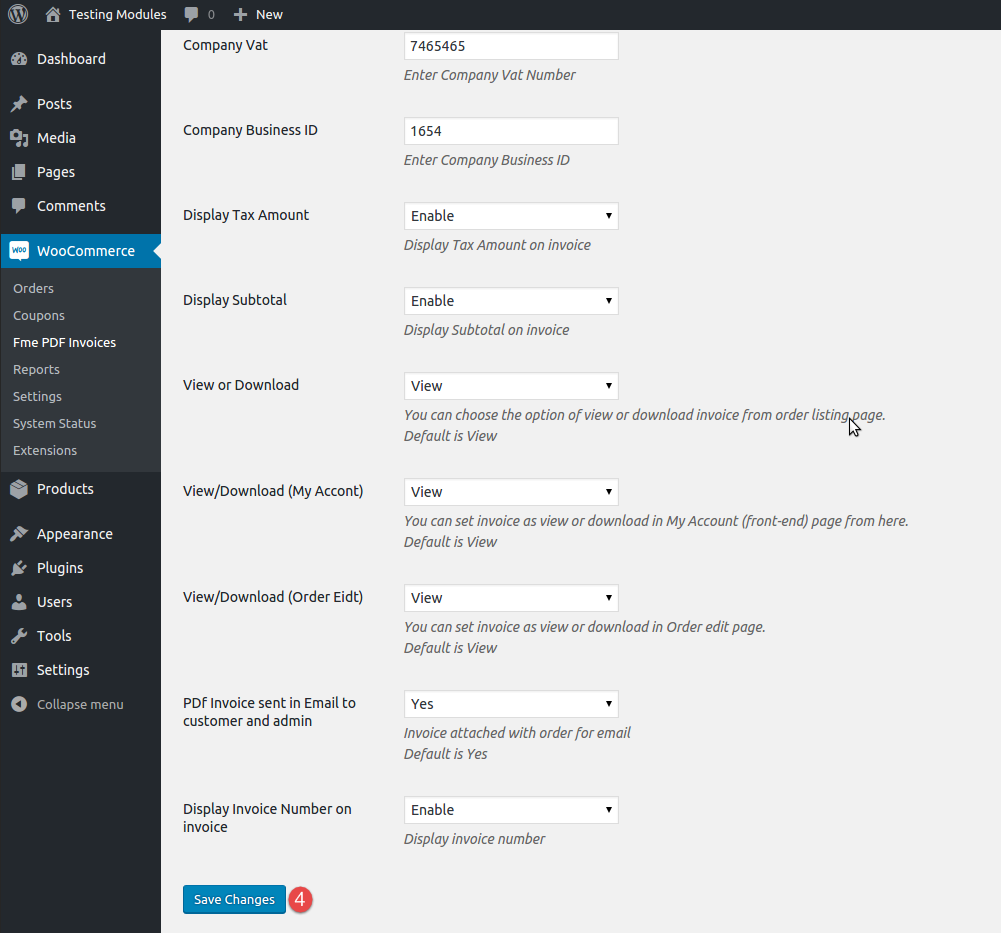 Step 5: Click 'Select Template' to choose a template for your invoicing. The plugin offers 6 templates. So, you have a choice to select the one that meets your business needs. Select one from the drop-down list and click 'Save Changes.'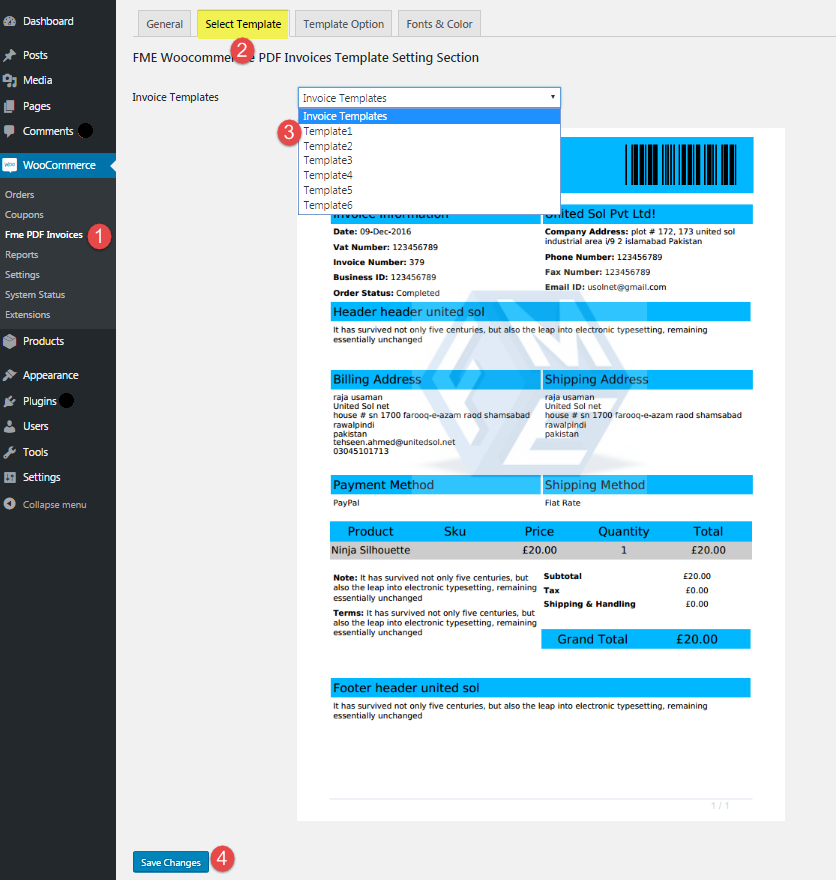 Step 6: Once you confirm a template, move on to 'Template Options.' Enable or disable options according to your business preferences and customer policy agreement. You can hide customers' shipping and billing details, and customize the header as well as the footer for the invoices.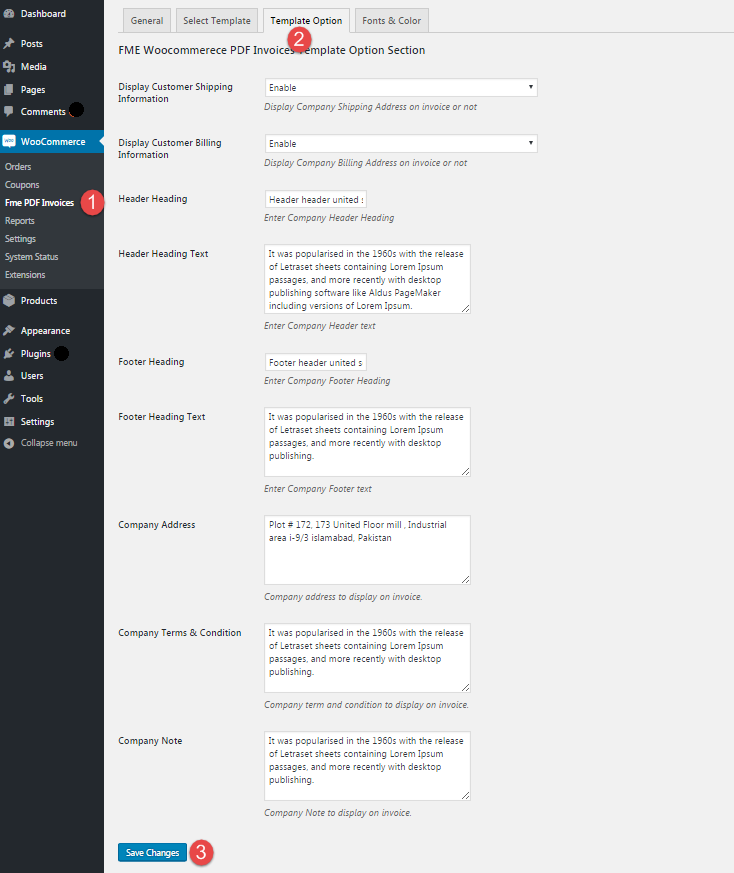 Step 7: Hit 'Fonts and Color' tab to customize the template further. And, you are done with installing and configuring auto-PDF invoicing for your eCommerce website.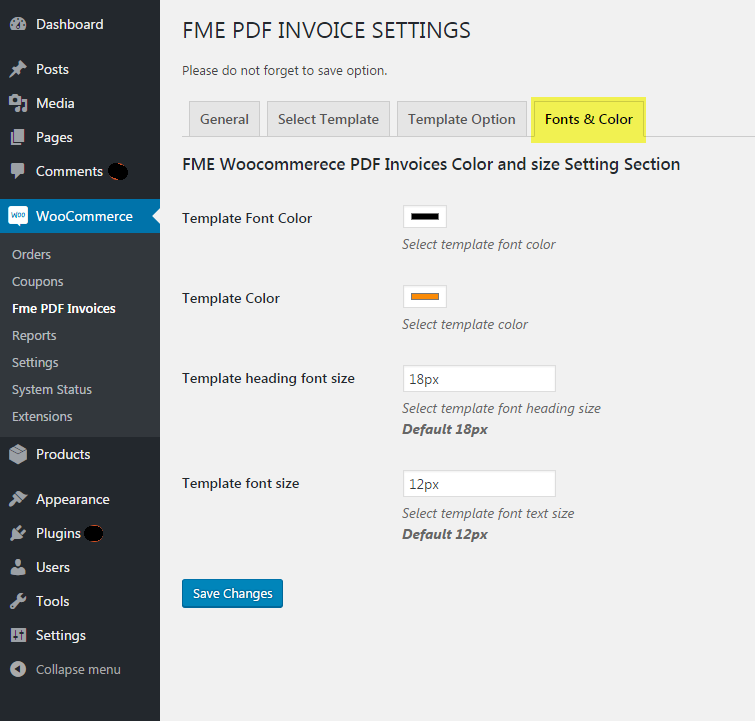 Following are some of the invoicing examples you can generate after configuring all the above-illustrated settings.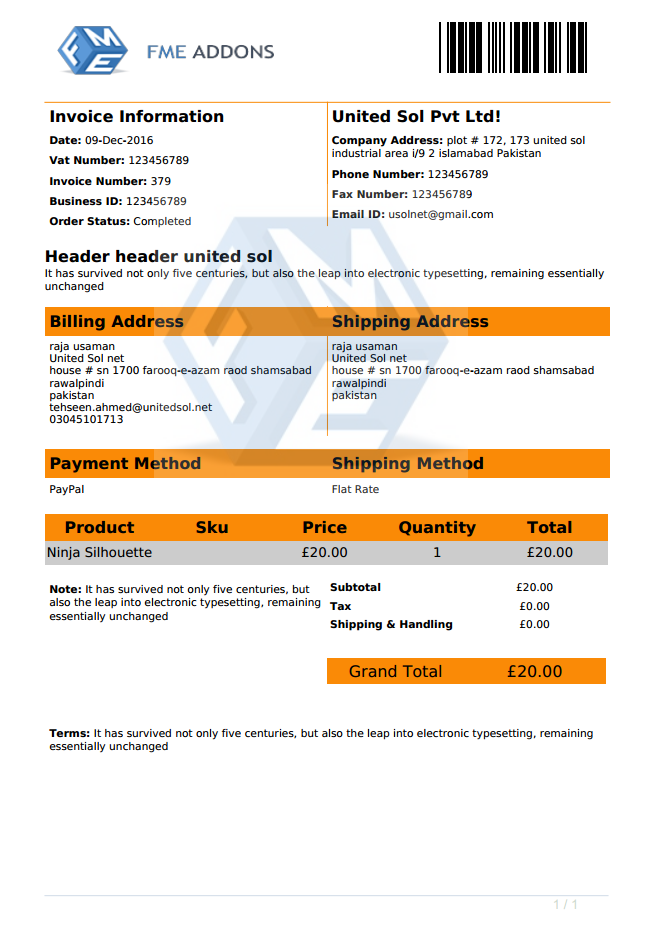 You can select another template, and select the most appealing color and font for your business invoices.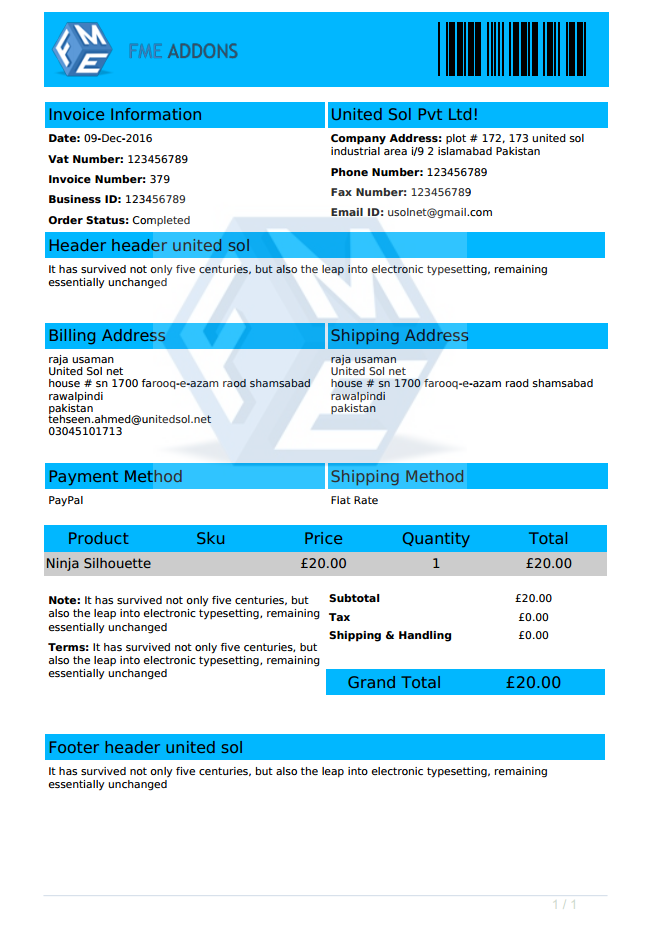 The WooCommerce PDF Invoices plugin auto-generates packing slips so that you don't have to waste time in composing them separately. The moment a user place an order, a packing slip is generated along with the PDF invoice. So, you never need to worry about creating one for dispatching a product. Here is an example of the packing slip.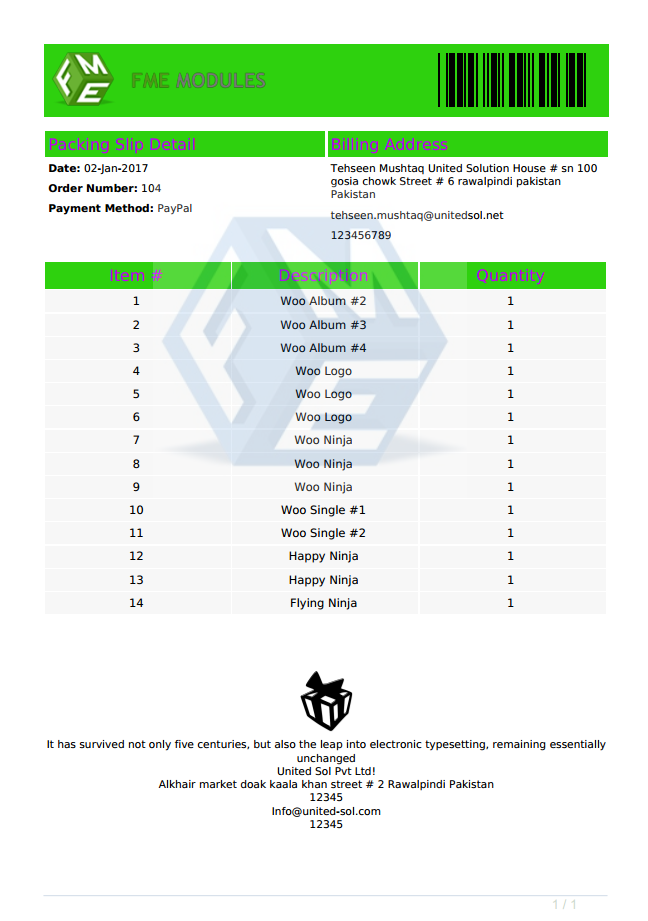 Conclusion
Sales Invoice is a precious business record that's why it needs to be free from errors and ambiguities. Doing them all manual by copying details, pasting it into an MS-Word document means to expose the entire data to errors. WooCommerce PDF Invoices and Packing Slips plugin relieves you in generating invoices automatically that carry forward the information a user enters. With the help of above step by step tutorial, you can easily automate PDF invoicing.