Powerful content management system helps even small and medium sized businesses to enjoy a global exposure. How to select which CMS is best for your ecommerce store needs a clear understanding of the features that make content management systems helpful for online retailers. What those features are and what are the top CMS platforms, this piece of writing will reveal. Keep reading!
Quality templates to enhance the web store beauty: Free and premium themes available with top ecommerce platforms help making the web store looks appealing.
Efficient catalog management: For limitless products and categories, you want your ecommerce solution to be efficient. Pick one of the top CMS platforms to make your catalog impressive.
SEO friendliness for higher ranks: CMS should not be code heavy, hence enabling search engine crawlers to crawl. On page functions like URLs, Meta tags, and descriptions should be search friendly.
Efficient and smart checkout process: Slim information requirements and few clicks make checkout efficient while minimizing the cart abandonment chances. Your selected CMS should ensure this thing.
Rule passed pricing: There should be configurable shipping and tax rates so that sales are managed automatically.
Top CMS Platforms
Here are given top content management systems to help ecommerce business owners pick one best for their web existence. There are free and premium extensions and modules available with each platform to enhance the web store functionalities.
1. OpenCart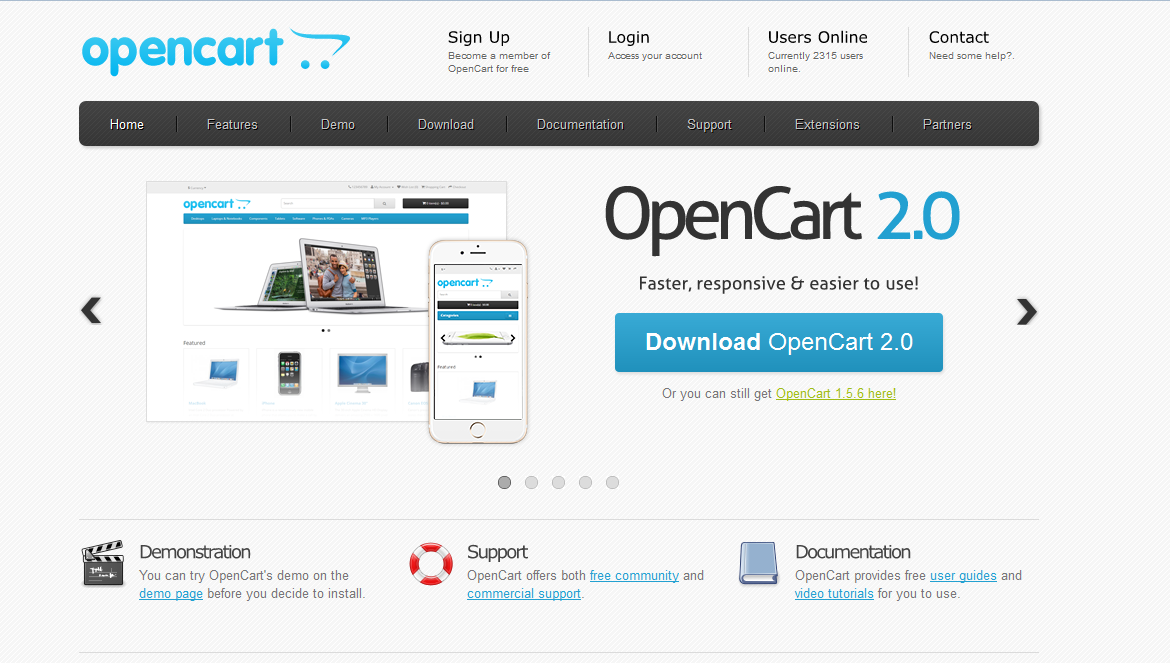 It is an open-source, PHP-based CMS for online retailers. The platform has rich user support community and commercial partners for customization. Default downloads of OpenCart has above 20 payment gateways and 8 shipping methods. There are more available in the extension directory that also carries more than 2,700 themes. Single admin interface can manage multiple e stores. Multi-currency, multi-lingual support, product reviews, product ratings, free documentation, automatic image resize, all make OpenCart a powerful platform for ecommerce business owners.
2. PrestaShop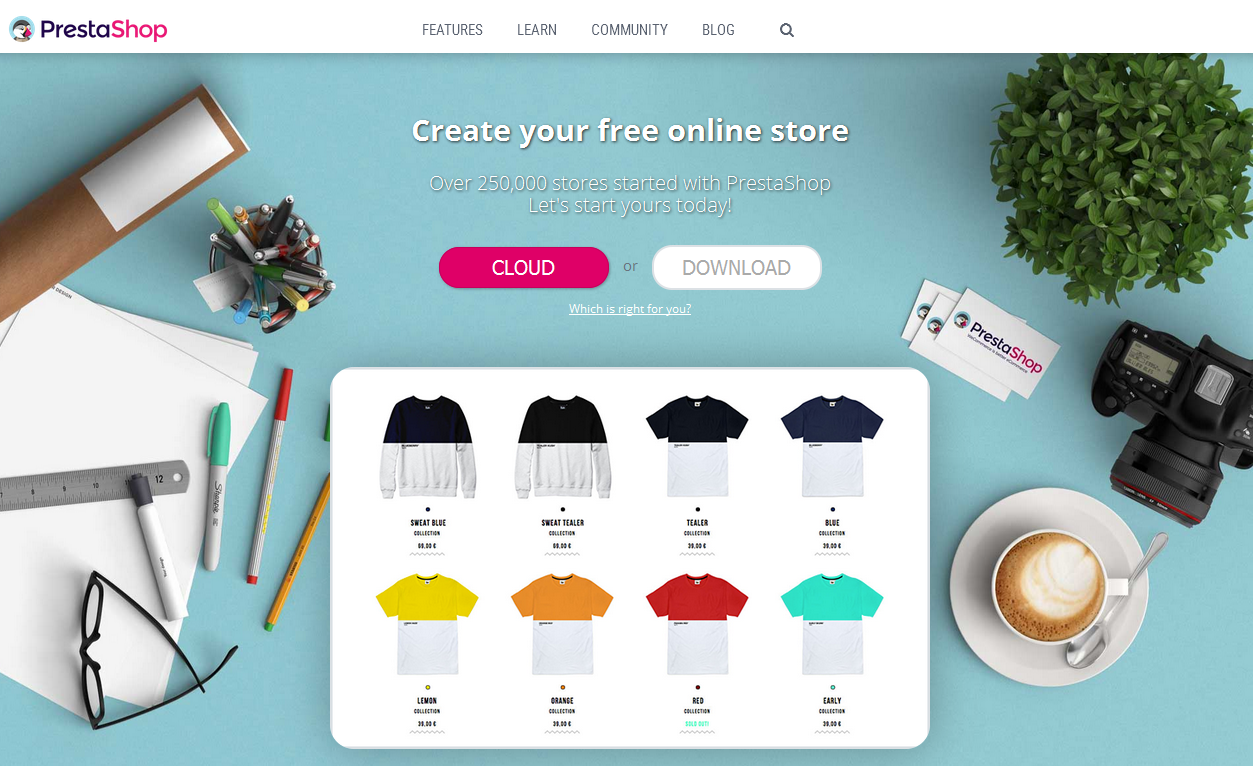 It is also an open-source content management system and is perfect for small to medium businesses. This CMS can manage a long list of products, accessories, all supported by details and pictures. It carries 310 features and more than 3,500 extensions and templates to help e storeowners. With more than 600,000 active community members, the CMS is used in 160 countries around the globe. It has been translated into 63 languages. Storeowners can run loyalty programs, offer special promotions on this platform.
3. Magento
It is a powerful open source content management system with easy customization and handling of complex voucher systems. The stronger community helps fixing any problems. Magento community edition has bulks of extensions and themes available at Magento Connect marketplace. Above 200,000 sites are based on Magento Community Edition. The edition lacks technical support, for which user forum can offer help. Why Magento is becoming the choice of most of the online business owners? Here are given some reasons.
Open-source
Easier site management
Scalability
User friendliness
Mobile commerce support
Association with Google Analytics, Google Checkout, and Google base
Security and multiple payment options
4. Drupal Commerce
It is built on Drupal content management system. Many ecommerce solutions are developed with application theme, but Drupal Commerce has a framework approach, which means what can be built with it. Commerce Guys, the founders of Drupal Commerce, offer technical support packages. It involves less development time and you can easily control SEO, CRO, and website analytics because of working with a single system.
This CMS offers
A comprehensive product administration system
Shopping cart
Multilingual support
Multi currency support
Checkout form
The list of Drupal extensions carries 3rd party integrations for
Payment gateways
Fulfillment services
Accounting applications
Social networks
5. WP e-Commerce
It is another application to convert a simple WP site into an ecommerce store. The application has been downloaded more than 3 million times. You can control the appearance of your online store using this plugin. Social network integration helps in marketing. Among other standard features of WP e-Commerce, include multi-tier pricing, needed for discounts. Video tutorials, forum, and consultants are available for help. With more than 62,418 sites powered by WordPress ecommerce plugin, it has been considered as one of the most reliable ecommerce solutions.
6. TYPO3
It is an open source content management system, designed to cater to the needs of enterprise and corporate clients. It is purely a website content management platform. Flexibility and scalability are the strengths of this platform. It has been hosting more than 230,000 active sites over World Wide Web. Active developers' community is ready to help. It carries a large library of extensions.
7. Joomla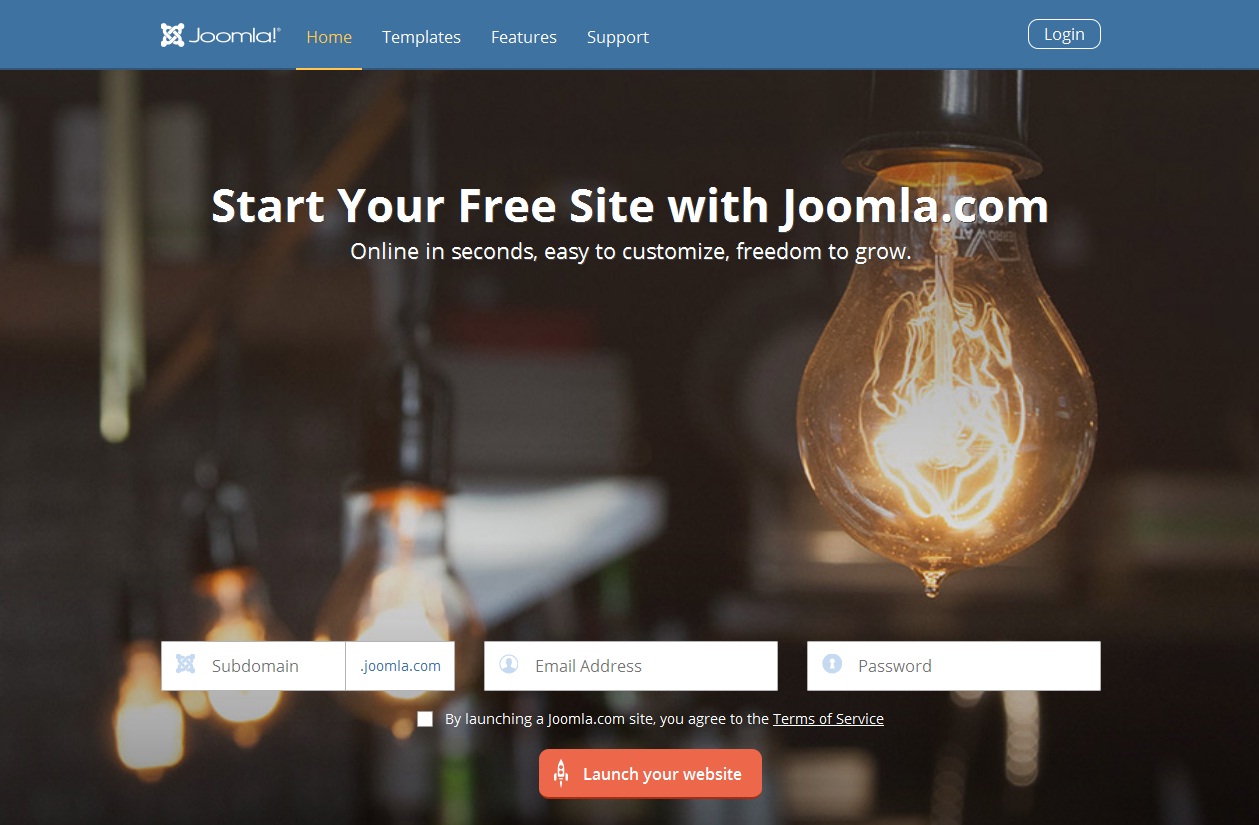 Many big names like MTV, IHOP, and Harvard University are using this content management system for their web presence. Citibank is using it for backend networks. Websites needing inventory control systems, business directories, and reservation systems are using Joomla CMS. It has more than 200,000 users and active contributors providing bulks of documentation. The platform has more than 7,000 extensions to extend its functionalities, which removes the necessity of custom coding. There are available some great themes to enhance the look and feel of the Joomla-based ecommerce sites.
8. Concrete5
This powerful content management system helps developing web apps. It is easier to design ecommerce website using this platform. A single theme can help in getting started without requiring the knowledge of coding. However, you can use HTML and CSS to code the themes of your choice. There are available custom PHP templates to give the desired look to the blocks. The CMS also supports in-context editing, which makes it a user-friendly platform for non-technical users. The community of this open source platform is growing at fast pace, which is a big appeal for beginners and mid level users. It takes just few minutes to convert a basic HTML site into a Concrete5 site. However, many best themes of this platform are paid and some basic plugins are costly.
What is your pick to build not just an ecommerce store, but also a strong web presence? Share in the comments below!