It is no secret that WordPress is by far the most popular CMS platform online. Since it is loved by one and all so much, WordPress themes are also aplenty. But this does not imply you can just choose any theme and start your website. You have to carefully take into consideration many aspects before you choose one, like the type of website, purpose, the quantity of content that would be posted, images, videos, call-to-action requirements, layout, user-friendliness; the list can be endless.
Whatever your reason is for starting a website, be it a simple blog, an e-commerce site, a small local business, etc., one thing you need to have is a responsive website. Gone are the days when people only viewed websites from their desktops. In fact, in today's day and age, there are more users online from wireless devices. This brings in the crucial need to have a responsive website.
A responsive website is the one that adjusts according to the screen resolution and orientation automatically as per the device being used to view it. We cannot predict which of our users would visit our website through what device. As such, the website needs to adapt accordingly and fit best. Besides being a much-needed criterion for users, even search engines require a website to be responsive; and dislike and rank poorly those that aren't. To save you the trouble of skimming the Internet, finding numerous themes, and not knowing which one satisfies your needs the best, here is a detailed list of 10 of the best responsive WordPress themes around. Take your pick…
10 Best Free Responsive WordPress Themes
1. Responsive
This theme by CyberChimps is extremely flexible and runs on a fluid grid system. It is loaded with so many designing features, like 9-page templates, 11 widgets areas, 6 different layouts, 4 different positions for the menu, and simply logo upload, besides others. Responsive theme is also WooCommerce compatible, social networking ready, multilingual-ready, at present translated into 45+ languages, retina-ready, SEO-friendly, and W3C markup validated. It is compatible with all browsers, besides you getting full CMS control. There is also an official support forum if you need any help or have certain queries. In short, the best responsive theme that is free.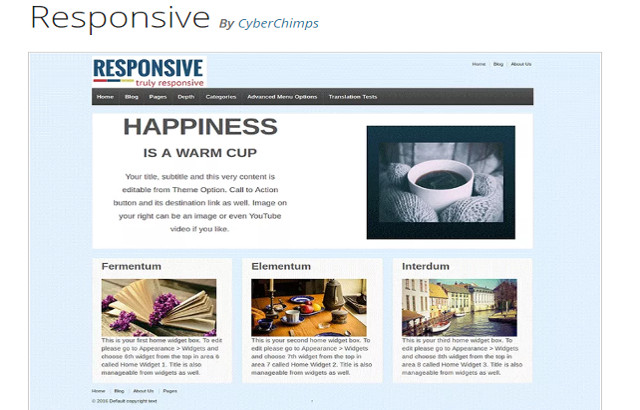 This theme is fully responsive and also free to use. The drag and drop designing feature is an absolute treat, especially for novices. iRibbon features Twitter Bootstrap and has responsive touch-friendly options. Using this theme, you can add amazing functions to your website. Once done, you will notice how it works perfectly on any device that you try it on. Use the support forum for any additional queries you may have.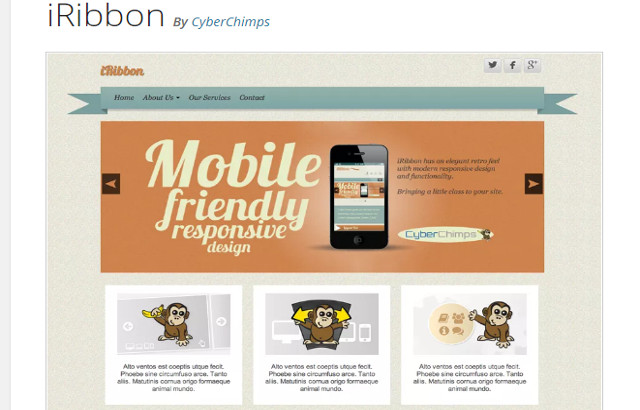 3. Parallax
If you want a really good-looking website, try out Parallax. This theme gives you the parallax effect, where different elements scroll at different speeds, to give viewers a 3D effect. It sure helps increasing user engagement. This fully responsive WordPress theme is very easy to use, with the touch-friendly drag and drop functionality. You can design each page differently, with ease, so that your website gets customized just the way you want. Use pretty background images for the parallax effect, and let this free responsive theme do the rest.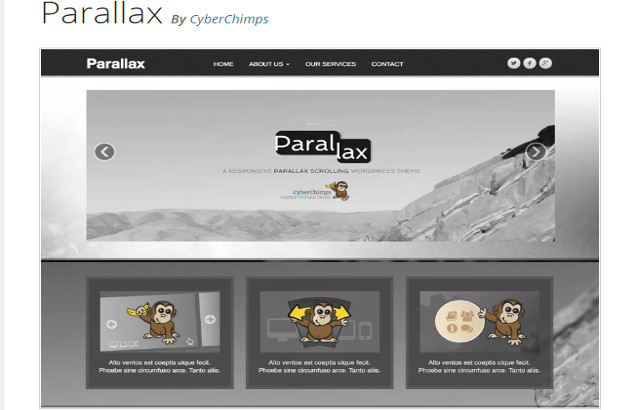 4. iFeature
This translation-ready theme is free and fully responsive. Within no time you will be able to set up a great website using its touch-friendly drag and drop functionality. Besides using plugins and widgets of your choice, iFeature gives you the power to control the look and feel of each page. Rest assured, this beautiful theme works perfectly on any device, be it a desktop, laptop, smartphone, or phablet.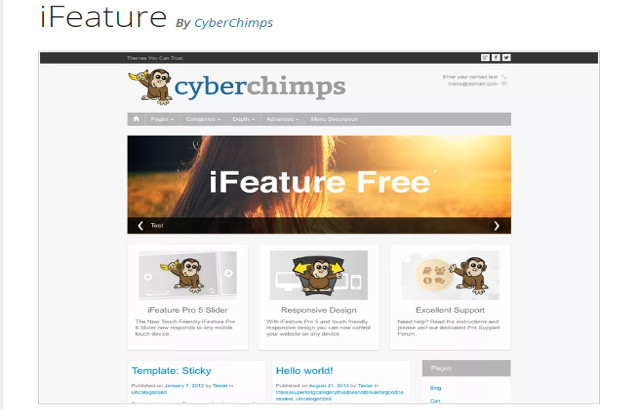 5. Shapely
If you are looking for a 1-page WordPress theme, Shapely might be the answer. Customization is very easy, with numerous widgets like a portfolio, testimonials, parallax scrolling effect, general information, and call to action. If you are looking to create an e-commerce, small business, or personal website, go for this one. Besides being free and responsive, Shapely is also SEO-friendly.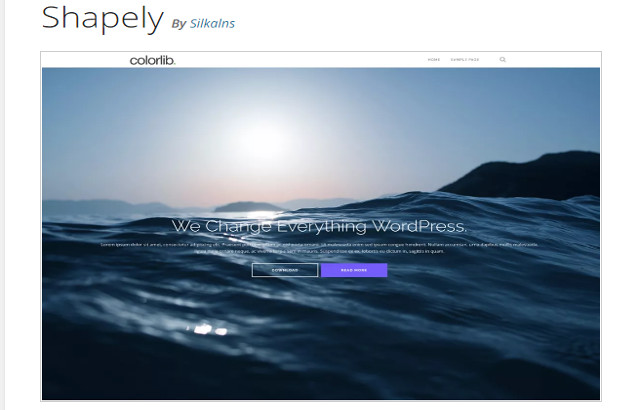 This is another one-page theme, and you can use the drag and drop functionality to create your website literally in minutes. The theme has a predesigned homepage, and you can customize your website with 30 ready-to-use content sections. With features like slideshow background, video background, and header content types, you can customize your website exactly as per your liking. Needless to say, one page is free and responsive to all devices.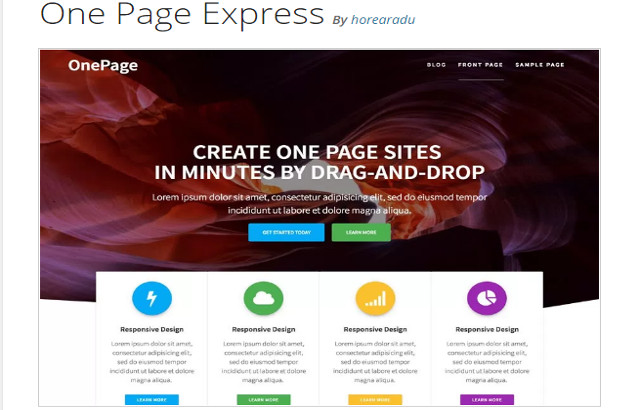 7. ColorMag
In case you need to start a news, newspaper, magazine, or publishing website, ColorMag would be the ideal choice. This theme is also fully compatible with the WooCommerce plugin. You can make different categories and differentiate them with various colors. Make full use of typography as this theme integrates 600+ Google fonts. With 15+ widget areas, you can use this free responsive theme to make an amazing website.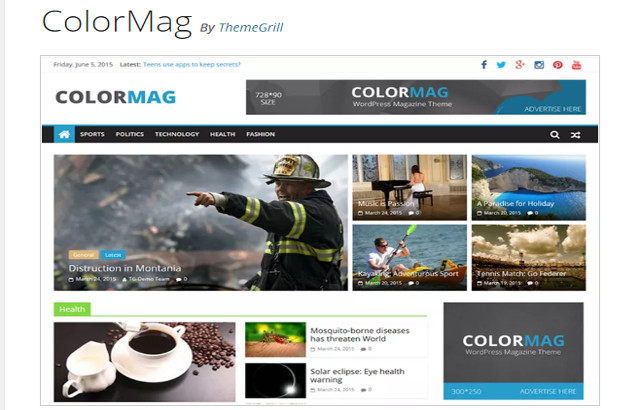 8. OnePress
If the design is your forte, and you want a 1-page theme, OnePress would be a great option. This theme is perfect for portfolio websites, small business websites, product websites, and the like. It is compatible with the most recent version of WooCommerce. Customize your website perfectly with this theme that is free and fully responsive.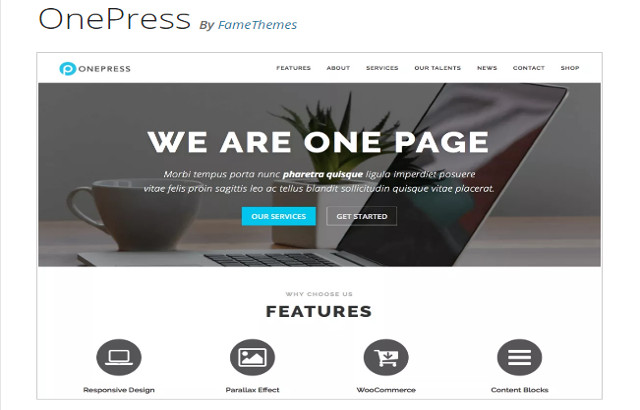 9. Storefront
If WooCommerce is your thing, look no further and go for Storefront. This theme has been specially designed by WooCommerce core developers, and besides being perfectly integrated with WooCommerce, it also comes with many customers facing WooCommerce extensions. Other great features of Storefront are multiple layout and color options, and different widget areas, which makes customizations a cakewalk. Again, this theme is responsive and absolutely free to use.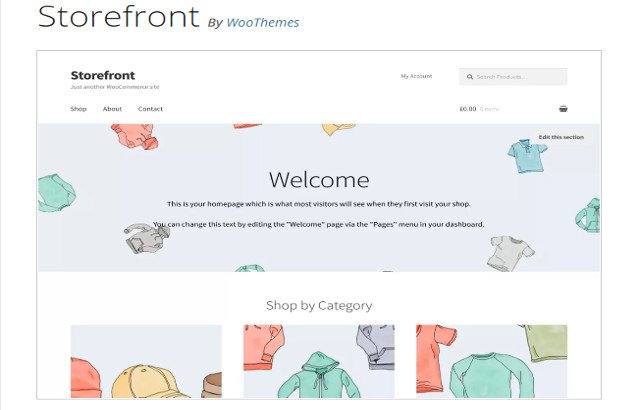 10. Activation
With this theme, you can play around a lot with elements and get the website look you require. This primer child theme is free and fully responsive. Important features include custom background, colors, header, and menu, besides columns, sidebars, RTL language support, sticky post, threaded comments, and translation ready.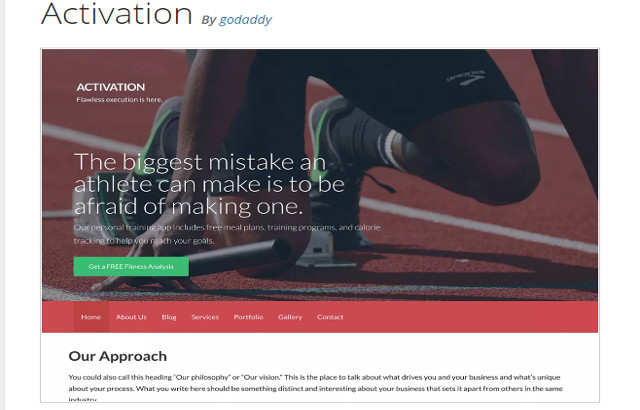 Having a responsive website is vital; no two ways about that. The above themes take care of that problem and give you so much more. Choose one that fulfills your needs, and make the website of your dreams in a jiffy.
Author Bio:

Susmita is an engineer, a writer and a dancer - not necessarily in that order! Ever since she discovered WordPress, she has not ceased to be amazed by how this community-driven platform brings people together - in more ways than one. And yes, she loves binge-watching movies!