Every website owner wants to engage its users in fun loving activities. They do have sales and conversion goals, but to achieve them, they need customers to stay longer on their websites. The online buyers spend a few seconds on an eCommerce website and form an opinion within a few seconds. If they find something out of the box, they decide to stay more.
The addition of a Canvas to your eCommerce website is suggested for attracting visitors to make them spend a few more minutes in doing creative activities. It is just like opening a play area within a fast food restaurant, where the kids play until the food is served. Surely, it is an attraction for families. In the same manner, a tool to make drawing is an attraction for creative minds who may wander to do some quick drawings on your website.
The WordPress Canvas adds a creative corner to your business website that allows the users to create practical and abstract drawings by utilizing the images from the gallery and editing them with the paint options. To help you easily install and configure into your website, we have drafted a step by step tutorial for you below.
Step 1: Download WordPress Canvas plugin and install it to your website by adding in the plugins section.

Step 2: Activate the plugin and a tab will be added to the right side in the control panel.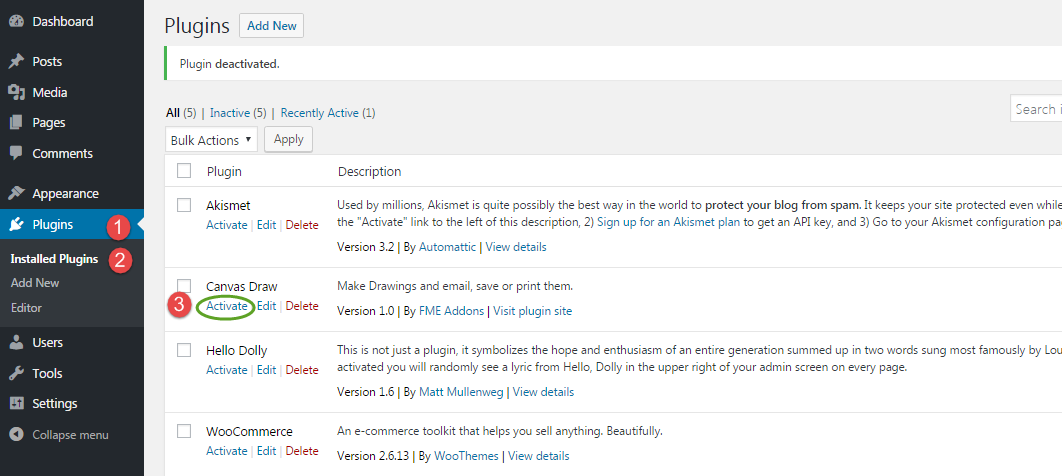 Step 3: After activating the plugin, navigate to the 'Canvas Draw' tab. Here, you can view all the images added to the gallery and manage them accordingly.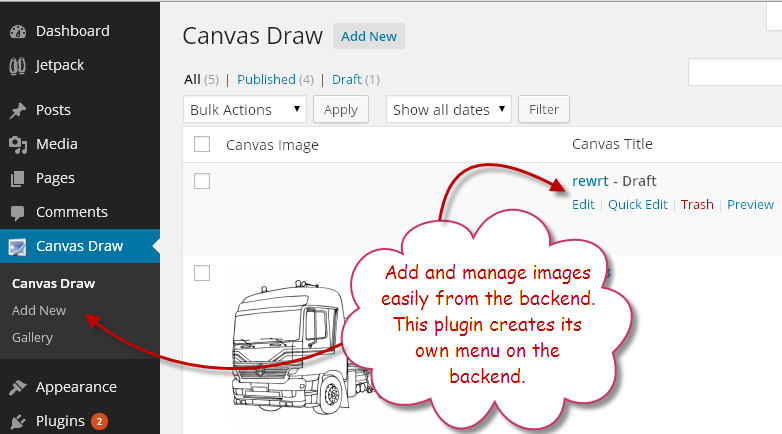 Step 4: Move to the 'Add New' sub-tab of this plugin. Write title or label for the image and click 'set featured image' to add new images to the gallery.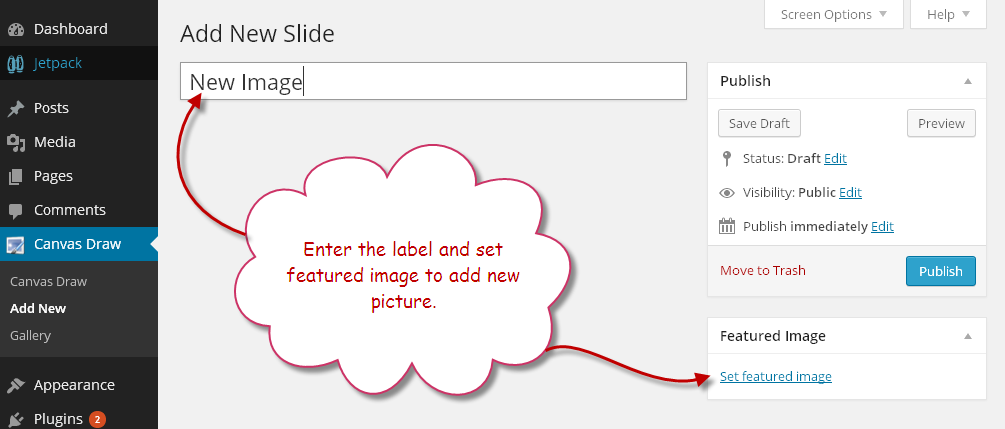 Step 5: As this plugin also allow users to upload their drawings to the image gallery on your website. To view and manage them, click 'Gallery'. You can delete them if they are not appropriate to be a part of the gallery.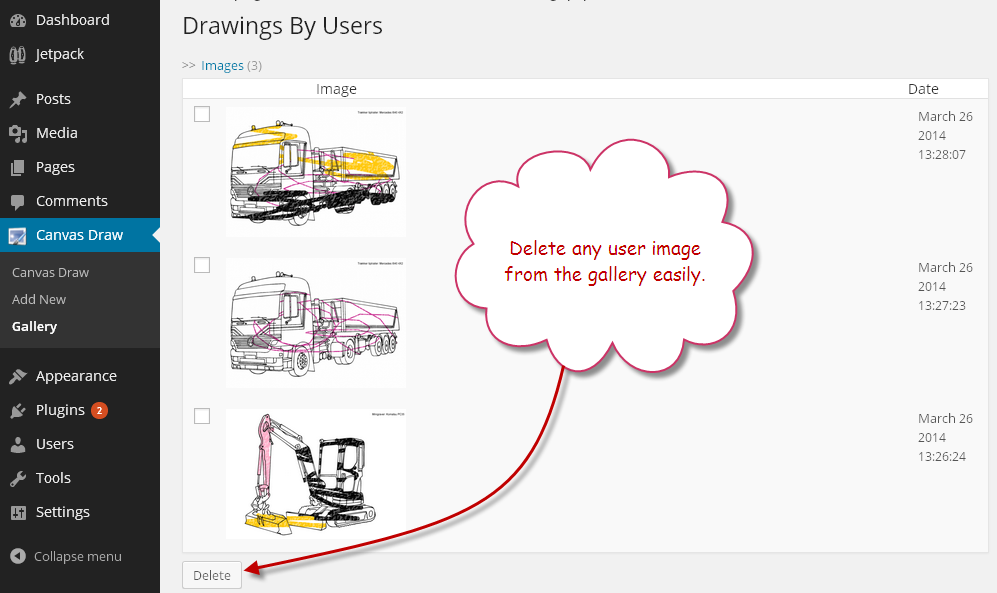 Step 6: WordPress Canvas plugin easily installs and need no complex configuration. Once you activate it from the backend, two pages will be created on the frontend of your website. One the 'Canvas Drawing' and the other is 'Canvas Gallery.' A user can make use of the images from the gallery and create drawings of their interest.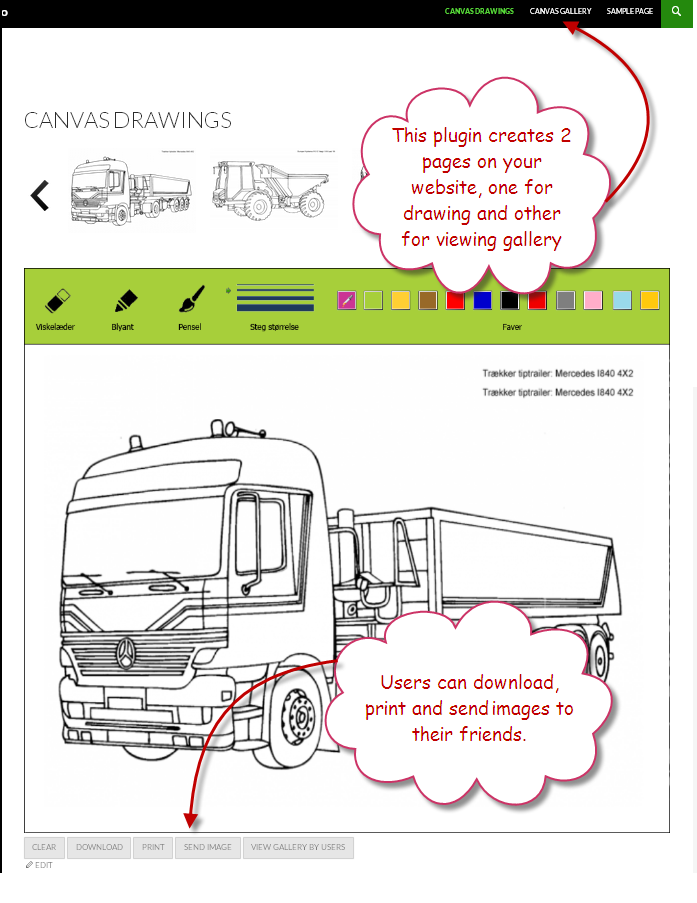 Step 7: On the 'Canvas Drawings' page, users can easily draw doodles by taking images from the gallery and make changes as they like. The painting options like pen, brush and color pickers allow them to quickly create drawings.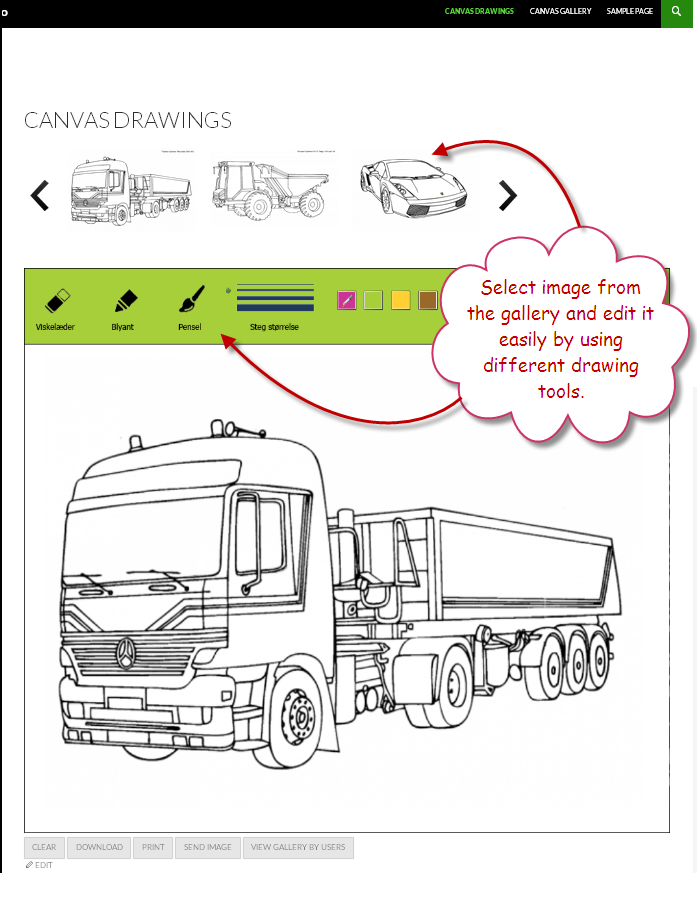 Step 8: Once the users are done with a drawing, they can take a print, send it to a friend or download it. To prevent spamming while sending images, a drawing captcha is configured on the form.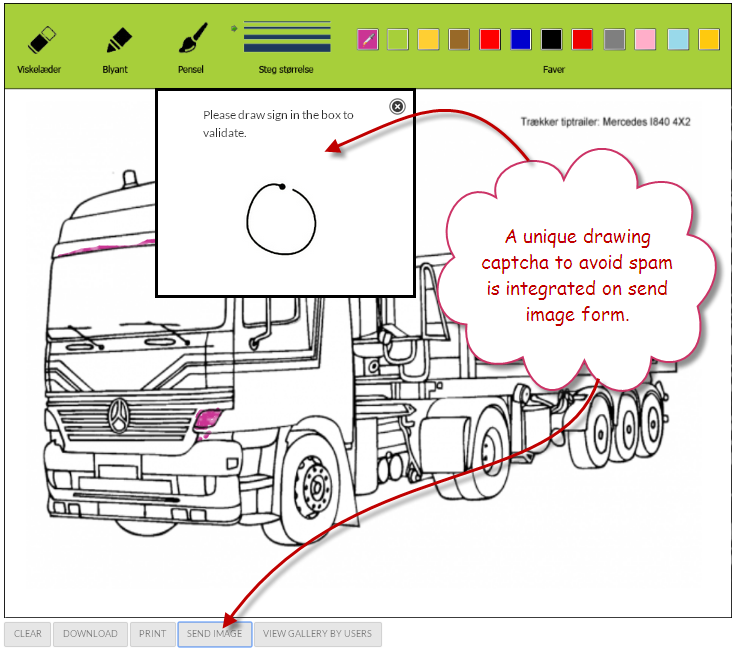 Step 9: Despite creating drawings, users can also view images created by other users in the gallery. Every image appears with the date and time of creation.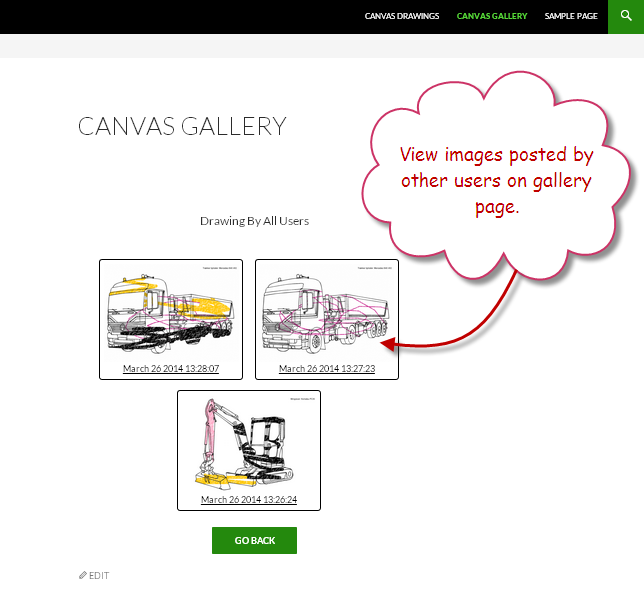 Final Thoughts
WordPress Canvas is a handy tool for your website as it neither needs extensive configuration nor personalization options. Just install and activate it, and it will allow users to have drawings on a free virtual canvas.