Referral marketing is the fastest way you can grow your eCommerce business. In traditional marketing, you have to do it all by yourself. You need to go on different websites and get as many backlinks as possible. But it doesn't stop there. There is no guarantee that people will click on your link just because you have them out there. In this setup, you are leaving your marketing up to fate. You are praying that they click on the links and visit your site. But this rarely happens.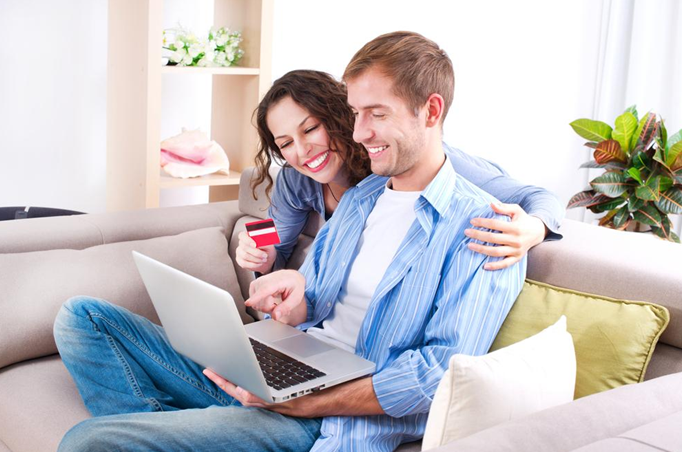 With a referral marketing program, things are different. Instead of doing the marketing yourself, you enlist your customers as your personal marketers. Just by giving them a reward when they successfully refer someone to your site, you can get them to do the marketing for you. Companies such as Hunting Bow Lab and Albacross.com  have reported a 30% increase in sales after starting a referral program.
Why Do You Need a Referral Program
But there's more to a referral program than just merely enlisting your customers as your promoters. You'll also love what it can do for your business.
Faster Traffic Growth
One of the benefits of having a referral program is extremely fast traffic growth. This is because every customer or subscriber can be a marketer for your business. With it, your business has a chance to grow exponentially. This means that for every new customer you get, you can get up to 5 new customers for each.
Higher Conversions
The power of referral marketing lies in the relationship of the customer to the referral. Customers will often refer people that they know. These can be family members or friends. These are people that already know and trust them. Because of this relationship, the conversions are often higher. This is because your customers don't only make referrals to get the reward. They also make the referral because they authentically like your products or services.
Easy Implementation
Many ecommerce marketing websites forego referral programs thinking that it is too complicated. But they're wrong. With the right software, you can launch a referral program in a few clicks. And you can do this while tracking all referrals in one convenient dashboard.
How to Create a Referral Program
To prove how easy it is to create your own referral program, here is a 2-step process.
1 - Set Up Your Referral Program
First, you need to decide the specifics of your referral program to fully set it up. There are some things that you need to decide on such as the referral incentive that you are going to give away and who you'll reward.
Decide on a Referral Incentive
There are many types of referral incentives. It can be a discount code or coupon. It can also be a cash discount or cash credits. You can also give away a free item for every referral. It is up to you.
The type of incentive that you should choose will depend on the item that you are selling. If the item's price is more than $100, then a percentage discount is good. However, if it is priced lower, then you may want give a cash discount or cash credit instead. Aside from that, you also have to consider your inventory. If there are items that are sitting there for too long, it will really help your asset turnover rate if you just give these items away as freebies.
Decide on Who to Reward
Next, you need to decide on who to reward. In a referral program, there are always two actors: the referrer and the friend.
The referrer is often your customer or someone who has a relationship with your business. The role of the referrer is to share your referral program to as many people as possible.
The friend, on the other hand, is the referred. This is the person that signs up as a result of the promotion of the referrer.
Ideally, you'll want to reward both. This way, you get to encourage the referrer to promote your program and you encourage the friend to sign up. But if you are having a referral program on a lower budget (this means that you don't have the referral incentive for both), you may want to choose one.
Create Your Referral Program with Software
Once you have decided on your incentive and your actor, it is time to create your referral program. For that, you'll need a referral program software.
In Shopify, you can simply go to the apps section and look for referral program softwares.
The great thing about these softwares is that you only need to note the specifics of the program (what the reward is and who to reward) and you can quickly launch your referral program in your ecommerce website. But that's not all. Referral program software also has built-in tracking systems so that you can see who is signing up and who is converting into a new customer.
2 -  Promote Your Referral Program
Launching your referral program through software is just the first step. You also need to promote your program if you are to get any value from it. Here are some ways to do that.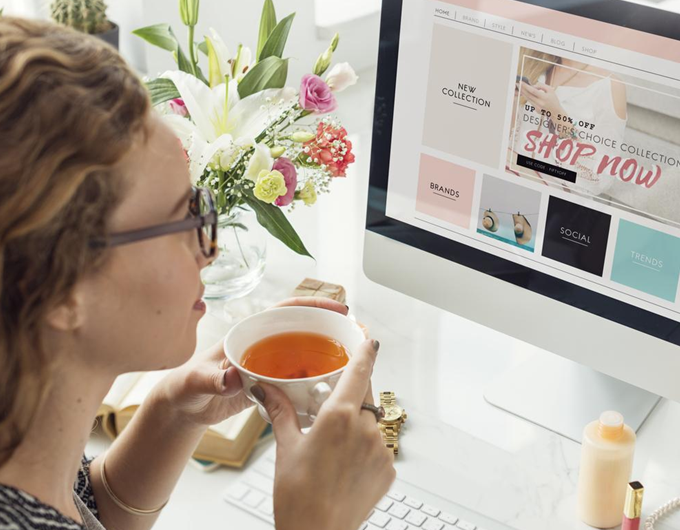 a. Inform Your Existing customers
It is easy to assume that you will start getting the word out about your referral program once it is up. While that can help, there is a better way to get the ball rolling. The best way to get more people into your referral program at the beginning is to inform your existing customers. You can do this by sending a simple broadcast email that the referral program is now up and ready.
b. Include Call-to-Actions in Your Site
You may also want to capture existing customers as well. These are people who frequently visit your site to see if there's anything new. It will really help them if you will put your referral program in prominent places such as the sidebar, a popup or in an announcement bar on the top of your website. This will make it easier for them to find and sign-up to the program.
c. Include Call-to-Actions Upon Checkout
Another way to get more people into your referral program is to include a link to it upon checkout. This way, before your customer even buys anything, they'll see that they have a chance to get a discount as long as they refer someone to your site. Some ecommerce website owners even go to the extremes of 'halting' the checkout process with a pop-up. They then ask the customer to key in the contact information of their friends before they proceed with the purchase. This works and encourages more people to sign up to your referral program.
d. Look for Influencers
The best way to promote a referral program is influencer marketing. This is where you reach out to influencers in your industry and give them an exclusive reward that they can give to their followers. To allow their followers to access this reward, they just need to sign up to the referral program by referring at least 3 people. Then, they'll get the exclusive reward right away.
PRO TIP: You may also want to ask influencers for product reviews. They are great in driving more traffic to your product pages by making authentic reviews of them. Even if they ask to be paid for a review, it may be worth the money if their reach is wide enough.
e. Promote on Social Media
Also, don't forget to promote your referral program in your social media profiles. If you already have customers, they are most likely following your social profiles. A post that shows them that you have a reward for referrals may just be the push that they need to sign up.
PRO TIP: You may want to advertise on Facebook with your referral program as well. A referral program is attractive because it gives something away for free. It will surely attract more likes to your Facebook page as well as get more people into your online store.
f. Use Chatbot Marketing
A new but very effective way to promote your referral program is through chatbot marketing. Chatbots are more than just automated talking robots on Facebook. You can also use them to reach customers and direct them to your product pages.
There are chatbots nowadays that asks the customers about their product preferences. From there, the chatbot make recommendations and direct the customer to specific product pages. This is effective because chatbots offer a platform that is uninterrupted. Unlike Facebook and Instagram feeds where users can easily scroll down to avoid your promotion, they cannot do that with Messenger. Once they see your message, they are stuck and the message will remain at the back of their heads. This makes chatbot marketing so effective and is far more likely to convert.
g. Include Call-to-Actions When Asking for Feedback
Another way to promote your referral program is to promote it on your feedback forms and pages. Feedback is essential for the improvement of your products and services. You will need to know what your customers want and feel about your product so that you can tweak it to suit their needs. You'll only be able to know this if you ask for feedback.
However, feedback forms doesn't need to be all about gathering data. You can also incorporate a referral program form in there. It is more effective when the customer likes your products or services. Just when they have rated you and liked your products and services, you can send them a referral form to tell other people about your website.
h. Use PPC to Your Advantage
A not-so-popular but very effective way to promote your referral program is to use PPC or pay-per-click marketing. Pay-per-click marketing is not popular because a lot of people think that it is all trial-and-error. Well, it is unless you know what you are doing. The power of pay-per-click marketing lies in the power of user intent. When people use certain keywords in their search query, it is because they have an intention of buying. Now imagine if you show them a freebie of that same product just as they were searching for it. Don't you think that they will be far more likely to participate in your referral program just for the freebie? Now, I cannot go into the details of pay-per-click marketing into this article. All I am saying is that it is a very effective way to promote your referral program if done well.
3. What Makes a Successful Referral Program
Having a referral program is only the first step. You also need to ensure your program's success. Here are three things that you should have for a successful referral program.
a. Easy Referral System
Always test your referral landing pages to see if they are easy to work with. Does it load easily? Can your referrers easily key in the email addresses of their family and friends? Can it be easily submitted? These are just some questions that you must answer as you test your referral program page.
b. A Dedicated Page
It is very important to have ONE dedicated page for your referral program. This is the page that you will promote to your customers and it is the same page that you should promote in your social media channels.
NOTE: The only time that you don't need a dedicated page is when you are promoting to influencers. You may want to create a special page that is made just for them.
c. Easy Promotion System
Promotion should be easy. If you have decided to put a referral form in your checkout page, you should incorporate the form right in the page itself. No need for extra clicking and page loading.
Conclusion
Referral marketing can really help boost your ecommerce sales if done right. The good news is that it is not that hard to do. With the help of referral softwares, you can have your own program running in no time. You don't even need any coding knowledge to do it. Just run the program and integrate it into your ecommerce platform and you are good to go.